how to get google ReCaptcha v3 keys
login to your google account. Please use non cloud free google account.
click on + button at right side top

Add label.
Select reCaptcha v2.
Select "I am not robot" Checkbox.
Add domain
Accept term of service
Click Submit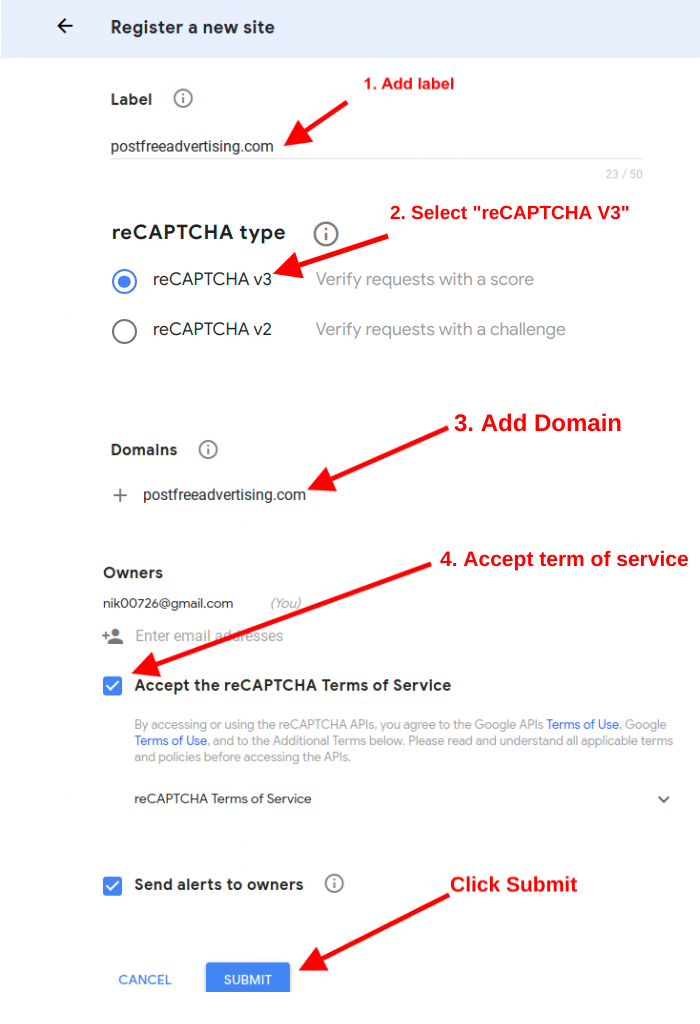 Now you should see site key and secret key. copy it and use it.